When you are considering looking for a home, a home buying seminar can provide essential knowledge and advice on managing the home buying process.
Even if you have owned homes in the past, it's helpful to review the process, terminology and products before you hop back into the market.
And if you've never purchased a home before, a seminar can help answer questions, concerns and fears that a lot of homeowners feel when considering the biggest financial transaction of their lives.
Join us on March 21st, where we will go over the home buying process from A-Z!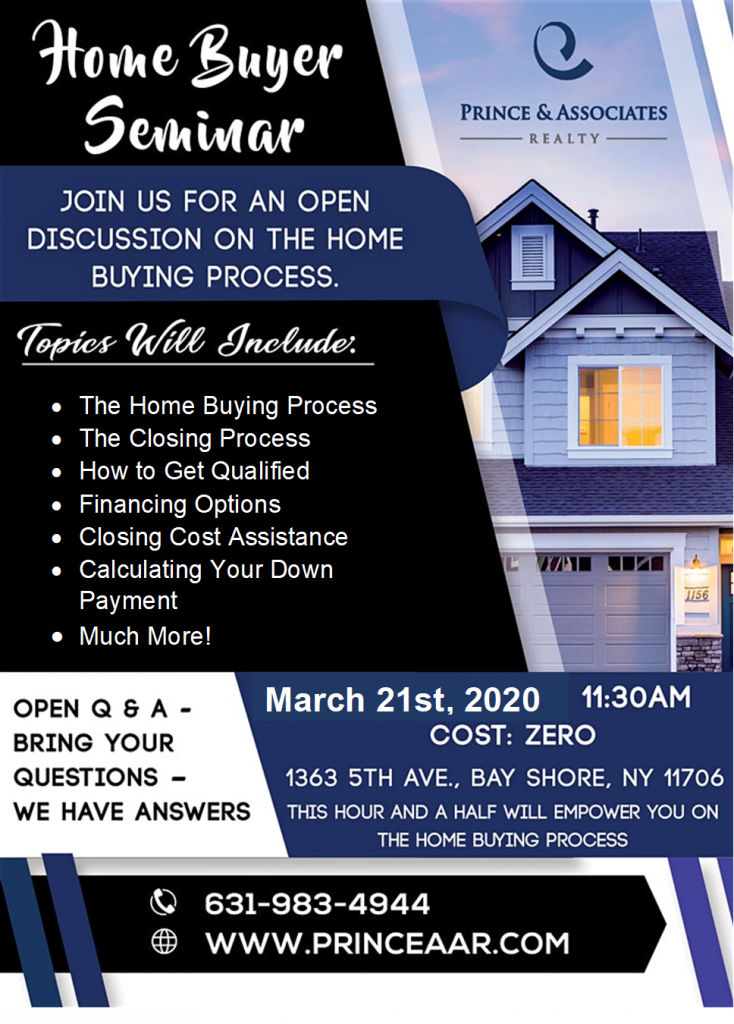 Register below: 
https://www.eventbrite.com/e/home-buying-seminar-tickets-98005652545?fbclid=IwAR2hLt2yOgC5TRk8mIxyw86tppuQzE5U32XRK8DhBOq68_Su_93n-7llYRw