Do you want to have a feel of the daily life of a president? Have you been trying to figure out what the home of a president looks like?
Then Sagamore Hill National Historic site is definitely, the place to be. Located in Cove Neck, New York, near Oyster Bay in Nassau County, Sagamore Hill was the home of US President, Theodore Roosevelt.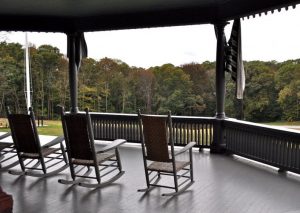 Sitting on an 83.02 acres (33.60 ha) land, the 22-room house built in 1886, comes with several fascinating facilities.
The exquisite nature of the summer home was a center of attraction internationally even during the life of the president.
Ultimately becoming known as the "Summer White House" Sagamore Hill, hosted several dignitaries across the world from 1902 to 1908, during Roosevelt's tenure as president.
More than four decades after the death of Roosevelt, Congress on July 25, 1962, formed The Sagamore Hill National Historic Site aimed at preserving the house as a unit of the National Park Service. On October 15, 1966, it was listed on the National Register of Historic Places.
A visit to the site is never a waste of time. The natural surroundings of the area gives you a clue of what nature has to offer. By the time you leave there, you would be inspired to achieve more and learn more about the life of the 26th President of the United States.
You will have a feel of the original items the president used since almost all the furnishings are the originals.
The originality of the site takes you down memory lane, as to the items and artifacts people in the late eighteen hundreds used.
Sagamore Hill also hosts The Theodore Roosevelt Museum housed in the "Old Orchard" built in 1938. The museum contains records of the life and career of Roosevelt. There are also plaques with information about the home and the family as you tour.
What to expect
Sagamore Hill just like other tourist sites is open to the public by guided tour from 10:00 am to 4:00 pm. There are tour guides readily available to take visitors around the home and provide them with all the needed information.
Ticket Purchasing
Visitors to the site can purchase tickets at the Old Orchard Museum & Visitor Center. Buy your ticket at 9:00 AM at the Visitor Center from Wednesday through Saturday. During the summer, the site is open seven days throughout the week.
Admission to the Roosevelt Museum at Old Orchard is, FREE, and opens from Wednesday to Sunday, 10:00 am to 4:00 pm.
It is worth noting that tickets are limited and sold on first come first served basis. Therefore, visitors must always arrive early, especially during weekends.
For more information visit the National Park Service Sagamore Hill website or call 516-922-4788.