With three amazing days off from your mundane routine, Memorial Day is a primer to starting summer with some stress off your shoulders. This automatically translates into some partying, going to fun events, enjoying live music, and plenty of other outdoor activities. Considering this, mentioned below are some interesting ways you can celebrate this year's Memorial Day weekend in Long Island.
Consider Going to Montauk
It really doesn't matter if you are a New Yorker or not, celebrating Memorial Day in Long Island like you haven't before should be on your to-do list for the weekend. Sure, Montauk may be a bit costly and you will find it a bit crowdy there, still there are plenty of iconic things you can do at the beautiful destination. Moreover, Montauk has a soothing, relaxing and serene vibe that you will not find in posh neighborhoods such as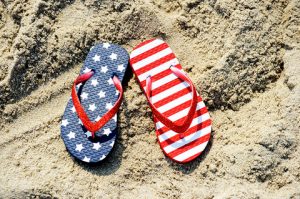 the Hamptons.
Irrespective of whether you want to stay up and out during the entire night, or if you are with kids or friends, or just want to relax at the beach, catching some waves, Montauk offers a slew of places you can go to. Regardless of the place you stay in the village, it is vital you take plenty of time out to visit its beaches.
Beaches in Long Island are just amazing; with sand as far as the eye can see and waves, it is a perfect destination for people who are big on privacy. If you are looking for some fun and frolic or want to mingle, Navy Beach has a great bar serving awesome cocktails.
Bethpage Village Decoration Day
This is a great and fun event you shouldn't miss for the world on Memorial Day. On the Memorial Day weekend, you will find the village completely transformed, and you will experience a unique celebration. Did you know that back in the day, Memorial Day was known as Decoration Day? Yup, you can travel back in history and take photographs of how houses used to look back in the 18th and 19th century.
North Hempstead Beach Park Fireworks and Celebrations
If you want to see some extraordinary fireworks and listen to some great music, head to Port Washington on Memorial Day. Bring your own food and some picnic blankets for a truly refreshing experience. Just sit back and chill with your friends and family, enjoy good food and listen to the music before enjoying the amazing fireworks.
Raynham Hall Museum Memorial Day Parade
Travel back in time and into the world as it was in the 19th century, by visiting Raynham Hall Museum at this year's Memorial Day weekend. The Raynham Hall Museum is a colonial mansion with beautiful, large rooms and big gardens reminiscent of the Victorian era. Moreover, you can also tag along for the Memorial Day parade at Oyster Bay.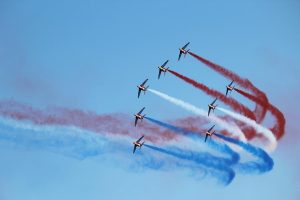 American Airpower Museum For the Legends of Airpower Show
If you are a hardcore aviation fan, this is a once a year event that you would not want to miss. The show displays a slew of exciting and legendary fight planes. Moreover, you will also be given a tour of the B-17 Yankee Lady. You will also have the opportunity to see the Canadian Forces Snowbirds as well as the U.S Navy Blue Angels before they fly off for a cool air show at Jones Beach.
Which of these sounds most exciting? Feel free to learn more about these events and plan an unforgettable Memorial Day on Long