Visiting Long Island during October will make for a scintillating experience. The weather is a mildly cold, perfect for having some fun outdoors! There are just so many things you can do apart from enjoying the beautiful fall colors.
Although the temperature will remain in the mid-range, if you do plan for outdoorsy activities on Long Island, it's important to wear a couple of layers and bring a pair of hiking boots or shoes, especially if you want to experience the botanical garden in all its glory. Mentioned below are some interesting and exciting activities you can do.
Beautiful Long Island Landscape Hike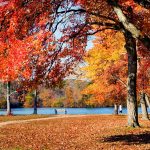 If you want to go out for a long, yet exhilarating and mentally stimulating hike, then Long Island is just the place. There are a variety of amazing trails that you could go on, for example, the Garvies Point Preserve. The preserve will nicely lead you down towards a pristine beach where you can take a breather and enjoy a mini picnic.
Moreover, Garvies also has spectacular refuges for wildlife in Long Island, like the Oyster Bay National Wildlife Refuge. You can hike down to this national wildlife refuge, go to the shoreline and experience a huge gathering of different waterfowl.
Apple Hunting and Picking
As soon as fall hits Long Island, the place becomes an apple haven. There are a variety of orchards open to the public. You can go there with your family to pick hordes of fresh apples right at their peak. You can hunt for as many apples as you want and either eat them raw or make some fresh juice. There is no shortage of delicious recipes that have apples as the main ingredient.
Similarly, there are different farms of different fruits such as pumpkins, raspberries, blueberries, blackberries corn, tomatoes, strawberries, peaches, etc. However, each harvest will depend on the time of the year, apple picking is great for October.
Look for Your Own Pumpkin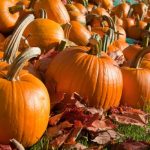 There are also plenty of pumpkin farms you can visit on Long Island, and some of the farms also feature corn mazes as well as pre and post Halloween events. While you can buy already-picked pumpkins for Halloween, there are also farms where you can go out for some pumpkin picking. You might end up picking the biggest pumpkin on the farm!
One of the most popular pumpkin picking farms on Long Island is Brightwater's, located near Bay Shore. If you want to pick organic pumpkins, then you can go to Organics Today, which is a 3-acre farm. If you want to experience the thrill of navigating through a corn maze, you can head straight to Fairview Farm located in Bridgehampton.
A Weekend Escape in Long Island
Another great way to enjoy a fall weekend in Long Island is visiting the popular Glen Cove Mansion. The mansion was built back in 1910 and is an award-winning structure. You could also go to the iconic Oheka Castle, located in Huntington.
You could also plan a weekend getaway for some wine tasting at the popular Long Island Wine Country or visit the Hamptons (you would really enjoy it since all the summer crowd is already gone). The Long Island Wine Country features serene bike trails and cozy villages.
Have Some Fun with Your Pooch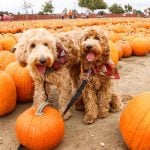 If you have brought your canine companion along for a visit to Long Island, you would be relieved to know that there are several places designated for dogs, you can play with your pooch all day long or take him for some exploration. Plus, there are also off-leash parks and places where your dog can run wild.
So, there you have it – some of the best places to visit and fun things to do while you are in Long Island this fall. Some amazing October fun on Long Island for locals and tourists alike.