Late spring to early summer is without a doubt the best time to put a home on the market. However, times have changed and while the holiday season has always seemed unproductive, the real estate market today thrives well year-round.
The holiday season is not the worst time to sell a home as many would want to believe. It does present a fresh opportunity to list your home in case you missed out on the peak season. Like any decision, there are both advantages and disadvantages.
If you are still weighing whether or not to list your home for sale this holiday season, then here are a few reasons that might help clear your doubts.
Seriously Motivated Buyers
One of the major benefits of the holiday season is that most people that are actively looking for a home during this time are often serious buyers.
This is the period of the year that you will find buyers that have been house-hunting for months yet they have not found that perfect fit. With the year closing in on them, these kind of buyers are more motivated to buy immediately should they find the ideal house for them.
This time of the year is also when most people relocate to other places due to job transfer or other reasons and since they want to get done with the process as quickly as possible, they are likely to do an immediate purchase.
Another factor that significantly motivates holiday home buyers is the year-end tax break. Most will rush to purchase a house before the New Year so as to take advantage of the tax benefits.
In general, the fact that most people looking for houses during the holiday season have to take time out of their usually busy holiday schedules and face the bad weather means that they are highly motivated and willing to spend.  Therefore, chances of closing the sale immediately are very high.
Flexible schedules
During the work year, it's very hard for buyers to find enough time to look at properties. However, the holiday season presents a bit of downtime off work for would-be homeowners to preview your home.
This offers you the opportunity to do some upgrades on your property that you might not have had time for before and also gives you control over your showing times. You can create blackout times or dates so that you and your family can enjoy the holiday with minimum interruptions.
Less competition
With most sellers reluctant to list their home, the inventory and competition during the holiday season is often lighter.  There are very few comparable homes to compete with and as such if you list your home on the market, then you are likely to get more buyers interested in checking out your home.
Less inventory during this time also means that you are in a position to stick strongly to the price you are hoping to get.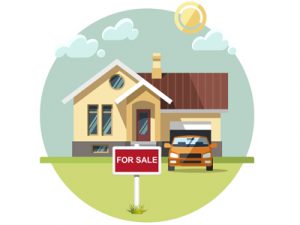 In addition, the holiday season presents many potential international buyers who are looking to purchase property. Therefore, you stand a chance to sell your house both to local as well as international buyers.
Faster Sales
Another benefit that comes with the holiday season is that loans tend to be approved much quicker compared to spring and summer markets as lenders are less busy. They usually process the loan faster, which leads to quicker sales.
Your home looks the best during the holidays
Considering that emotions play a major role when it comes to purchasing a home, you can capitalize on your holiday decorations to make your home feel cozy and more appealing to your buyer's senses during showings.
If you are able to stage your home in a festive and pleasing manner, then you will not only be able to draw in buyers and make them picture how warm and cozy it would be celebrating their holiday in your home come next year but it can also boost your final sale price.
The Bottom Line
There is no season that can deter a motivated buyer from the prospect of buying a home that they desire and this is equally true when it comes to the busy holiday season.
While a majority of people would shy away from the real estate market in this festive time, there is indeed great potential to close a profitable deal for those willing to list their property. After all, great opportunities lie where others perceive a challenge.