Long Island is often associated with plenty of scary folk tales, unusual myths and ancient folklore. Moreover, the city has a rich heritage and history as it was first populated by Native American Indians. It was in the 1600s that European immigrants started inhabiting the land.
As a result, the city has plenty of ancient sites and Native American burial grounds along with landmarks important to the Revolutionary War. Moreover, Long Island also has a slew of glamorous mansions and huge estates for added measure.
You already know how this sounds like – a good way to see some haunted mansions! If you are interested in having the fright of your life, mentioned below are some of the most haunted houses in Long Island.
The Amityville House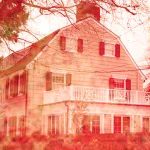 When it comes to haunted houses, there is no way we couldn't mention this popular haunted house in the city. Located in Amityville, many people know about story of the family that was straight up murdered in this house! It all started in 1974, when Ronal DeFeo slaughtered his family in the house.  A lot of people believed that the vile spirits haunting the house drove Ronald completely mad, and led him to murdering his entire family.
In 1975, the house was bought by George and Kathy Lutz. Just a year after the murders occurred, the couple spawned a series of ghastly tales about bizarre, paranormal activities that they "claimed" to experience. Their stories led to several movie productions soon after. However, their stores were later revealed to be nothing but a hoax. But there are still many people who believe ghosts haunt the Amityville house.
Winfield Hall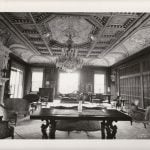 This former manor has seen plenty of death. However, as per local legends, there are some pretty colorful tales about the owner of the mansion, Frank Winfield Woolworth. But there are also some stories about bizarre occult activity as well. You see, just two years after Winfield had the former mansion built, which was in 1917, he passed away. Sadly, just a couple of years after Frank Winfield's death, his daughter Edna, committed suicide.
Fast forward to the sixties and seventies, the Winfield mansion served as a home to Air Career School, where students were reported saying that Edna's room was always kept locked and no one dared to go inside. Moreover, the students also stated that they could hear sounds of moving furniture coming from the room. But there was nobody in the room!
Morgan Hall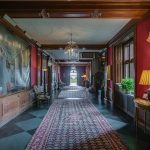 Located in Glen Cove, Morgan Hall was built by the famous millionaire J.P. Morgan back in 1910. However, today, Morgan Hall is said to be one of the most haunted and creepiest places in Long Island! People claim that the mansion is haunted by the ghost of the financial tycoon's daughter, Alice who passed away in the house due to the yellow fever.
Before being transformed into a Catholic school back in the sixties, the former mansion also served as a Russian Embassy. After the school was built, people have claimed seeing the ghost of Alice roaming around the attic as well as the school's numerous halls and corridors. According to eyewitness accounts, Alice is always dressed in a black gown. Dare to meet her?
Fire Island Lighthouse
Located on Fire Island, the Fire Island Lighthouse stands at 74-feet and was built in 1826. However, thirty-two years later, the original lighthouse was torn down and replaced by the current one. And this lighthouse is rumored to be one of the most haunted places in Long Island.
According to folklore, the lighthouse is haunted by the ghost of a curator, who committed suicide. He died inside the lighthouse. The curator committed suicide, grief stricken by the death of his daughter, who passed away during the construction of the lighthouse. People have been reported as saying they could hear the sound of eerie laughter coming out from the lighthouse. Many others have reported seeing a vague, shadowy figure of a man carrying rope.
So there you go, a list of some of the most haunted places in Long Island, perfect for a Halloween trip with your friends. Or basically any other night as well!