The importance of fencing around your property cannot be underestimated. Fences provide security, privacy, and even for beautification purposes among others.
But do you know that there are different types of fences and each comes with its own cost and specifications? Well, in case you wish to install a new fence or replace an old one, here are some options:
1. Wood Fence
The Wood fence is one of the most popular type of fence, especially in America. Aside from providing privacy and security to homeowners, it is one of the most attractive types of fence. The wood fence has become a favorite among homeowners because it is economical. You wouldn't have to break the bank to install one. That said, the specs would determine the price. For example, if you need it thicker and higher, be prepared to pay more. The size of your area also comes to play when determining the cost of installation. This type of fence also comes with several other advantages including longevity and durability when done with quality logs.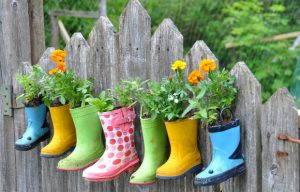 2. Aluminum Fence
The Aluminum fence comes with elegance, attractiveness, and durability, due to its easy molding. This makes it one of the preferred choices of many homeowners. Due to its easy molding, it can be styled according to your taste. However, this also comes at a disadvantage as it can easily wobble and lose its form if hit by a heavy item. Aluminum fence is somewhat maintenance free if you paint it. It is also nature-friendly and recyclable. However, it is not very strong to provide the best of security.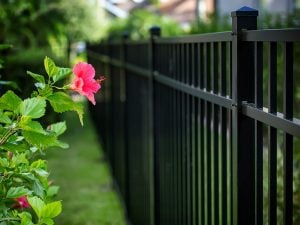 3. Wrought Iron Fence
The Wrought iron fence is very stylish and durable. Unlike the aluminum fence, the wrought fence is strong enough to withstand any massive hit. It is also easily repaired. The Wrought iron fence comes with several designs to choose from. In fact, you can request a custom-made design. Maintaining a wrought iron fence is not as tedious as you may think. Whenever you detect any rusting, apply rust remover, steel wool or paint the area. You can periodically apply liquid wax or clear linseed oil, which would also help prevent rusting. When it comes to cost, the wrought iron fence can be expensive depending on the style and specs you choose.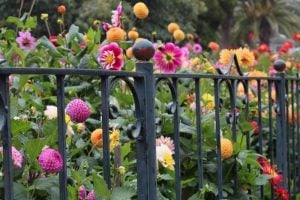 4. PVC Fence
The PVC fence is arguably the cheapest type of fencing on the market today. This type of fence is best for places that don't require high security. It comprises of both wood and PVC, which serves different purposes. The wood is used for framing the structure or as poles, while the PVC serves as stakes. Since PVC is cheaper than wood, the cost of installation is reduced by almost half.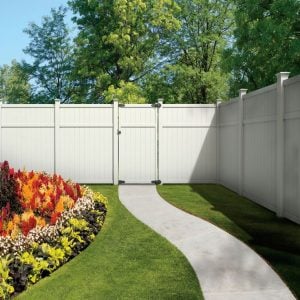 5. Vinyl Fence
According to some experts and manufactures, The Vinyl fence is much stronger and durable than a wood fence. With the high cost of installation, you may break the bank to install it. The cost however is worth it, due to its durability, longevity, and low maintenance once installed. With its paint and stain resistance, you can easily clean unwanted stains with just soap and water.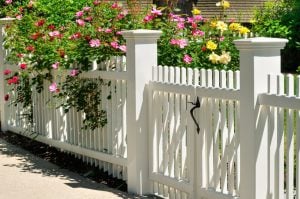 6. Chain Link Fence
Before I delve into it properly, do not install a chain link fence if privacy is what you require. Yes, the chain link fence can serve its purpose of providing security and turning off intruders but has no privacy measures. Schools and homeowners with less to spend mostly use this kind of fencing. It is cost effective, easy to install and relatively requires low maintenance. To ensure some form of privacy after installing a chain link fence, a homeowner may choose to grow flowers in or outside the fence or install a privacy slate.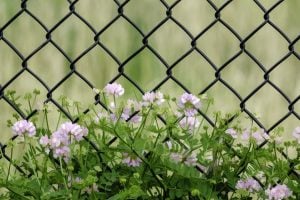 7.  Farm Fence
As the name implies, the farm fence is for farm owners. A farm fence can be built with wood, bamboo, and barbed wire, among other options. The cost of fencing highly depends on the amount of land the farmer owns. It can be a costly venture, considering the vast land some farmers own.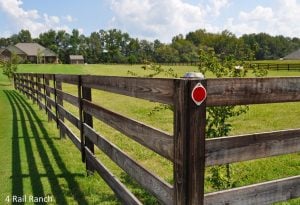 Conclusion
Each type of fence comes with its pros and cons, ranging from durability, cost, and the purpose it serves. As privacy and security are the main reasons a homeowner would install a fence, these should be the priority when choosing what to install. Choose according to your needs.