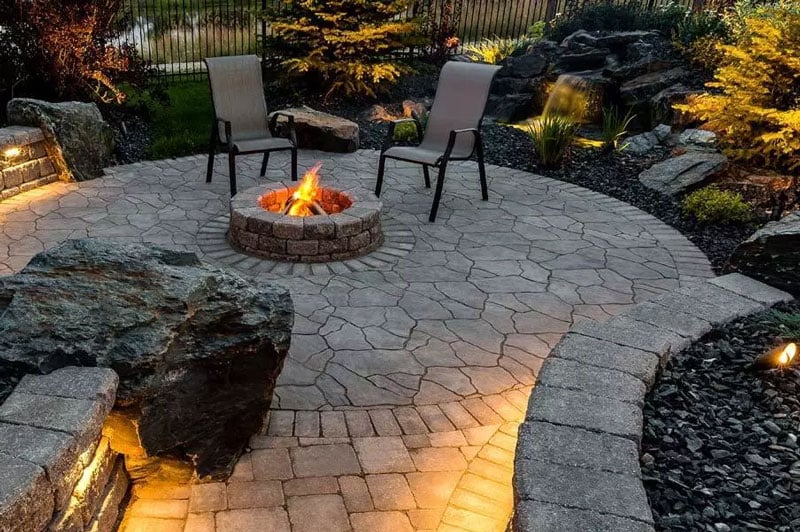 When you take a look at how beautiful and good looking your house is, on most occasions, you've got to be worried about your backyard—especially if you do not have anything to make it look attractive and alluring. Ordinarily, fire pits easily make the environment look unique as it gives it a very good touch of serenity. Aside this, it also serves a wide array of practical purposes. If you want to host a summer outdoor cookout or just a simple drink-out with friends, a fire pit can be a center of attraction at your backyard which can offer you this convenience.
Obviously, there are quite a couple of benefits to be derived from having a fire pit in your backyard. Apart from the decorative features it possess, it can also serve other purposes. For instance, when you have an outdoor fire pit, you would be availed the opportunity to spend quality time with your family and friends—no doubt, this would definitely improve your relationship and bond with the people you love and care for.
Here in this article, we have made a list of the top inventive and original fire pit ideas that you should consider having in your yard which are as given below:
If we are to talk about good ideas on fire pits, then it's quite imperative that we discuss more about aesthetics than functionality. The decorative iron fire pit brings an ambiance and an alluring look to your backyard. It is set in an area where there are stones or gravels around which sitting benches and chairs are also placed.
Circular Fire Pit with a Wood Bench
The Circular Fire Pit is one of the most famous fire setups. The wood bench that is available around the pit gives you, family and friends the opportunity to sit under a rather comfortable and warm atmosphere. One of the main advantage that comes with this pit is that all its components are readily made available.
Without any iota of doubt, the campfire fire pit is another simple setting whose inspiration is usually gotten from outdoor campfires. It is constructed by placing a bundle of wood and a circle of rocks around the pit. It is a prospect that is special—especially if you want to reproduce a certain camping vibe within the comfort of your own home.
Base-Level Outdoor Fire Pits
When the Base-level fire pit is built with care, it is usually found to look alluring and stunning. This is because it readily blends with the landscape of the surroundings without withdrawing from other details of the backyard. It is usually built by digging a deep base into the ground, and due to this, it is highly essential for you to check the texture and quality of the soil in your backyard before you commence.
Conclusively, even though having a fire pit would give some redefining touch and outlook to your backyard, nonetheless an outdoor fire pit require certain precautions. The availability of pets or children in your home makes it imperative for you to take safety measures at all times. Given that cases of serious injuries are being recorded every year, you cannot be so sure through negligence and non-nonchalance when it comes to securing the environment around your fire pit.