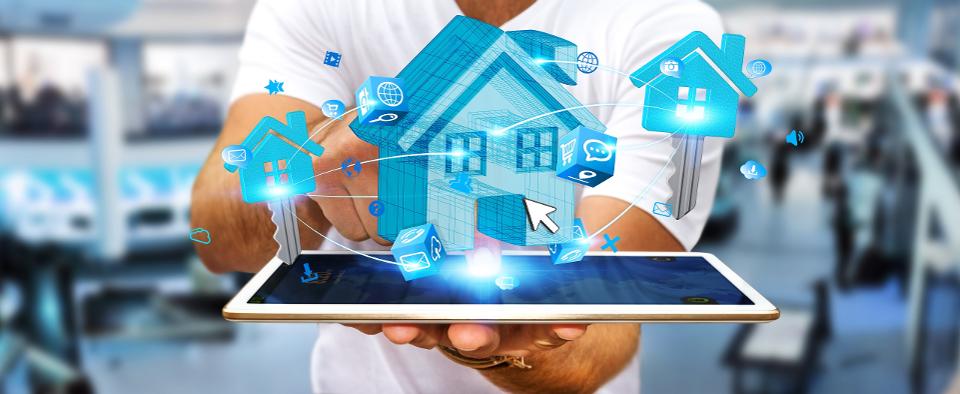 Real estate is not what it first appeared to be a few years ago. Like any industry, it grows and changes with a target market's wants and needs. It also rapidly evolves with the technology that becomes available to it. Although real estate may have changed in the last few years, it has done so for the benefit of all buyers and sellers in the market. By looking at a few key technological updates, we're able to grasp exactly how one of the most lucrative industries has developed.
Online listings
With the power of being plugged in online, listings have the ability to sell themselves without the buyer having to actually be present. This especially caters to international buyers who are unable to make the trip to see their new home. By listers uploading pictures/videos appealing to the potential buyer, there is able to be an accurate virtual representation. If seeing the home through photos/pre-made videos aren't enough, then real estate agents have the ability to chat over the phone via video and walk the potential buyer through the home in a personalized manner. This is a perfect way for the buyer to see and ask questions about anything they were originally hesitant about at the beginning. When listings are offered online, deals are more likely to close faster, and the lister will have the opportunity to sell more over a shorter period of time.
E-signings
Nowadays the buyer or seller don't necessarily have to be present to close the deal, which will save time and money for both parties. With the advancement in technology, important contract papers are able to be scanned through from the comfort of a phone. Again, this is a great factor for those who live internationally because those people won't keep having to travel back and forth. This may help those who only live in a different borough because it will save the normal commuting time.
Virtual/Augmented Reality
Sometimes, seeing isn't always believing when it comes to a new home. Potential buyers like to feel as if they're really there to grasp the full experience. With the enhancement of virtual/augmented reality, that same buyer will have the capability to visit another home from the comfort of their current living room. This type of technology reality is much newer to the market, but it has been able to build trust and add credibility to those who don't always believe a simple picture.
Mobile Apps
Mobile apps are a clear game changer to the market. Now sellers have the ability to upload listings on more than one platform, giving the home far more exposure than it once was able.This benefits the potential buyers in the same way. They are able to look at several listings at once, giving them more options.
Online Investing
With the mobilization of different online platforms, people now have more of an opportunity to invest their money safely online with a guaranteed return. One of the many ways investors are doing this is through crowdfunding. There happen to be several crowdfunding sites available that will match investors with new opportunities that will benefit them the best.
Marketing
With the advancement in technology, marketing has changed immensely over the past few years. As an example, Instagram users have been creating different profiles specific to homes they're renting or selling. This has allowed them to showcase the home in a unique way and highlight all of its unique features. By marketing in this way, a large audience may be reached and the platform has encouraged a larger engagement record.