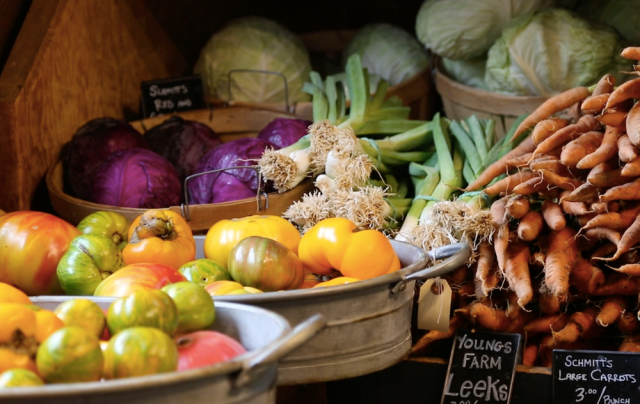 As social distancing is still taking place on Long Island and the rest of New York, it can be hard to find new things to do in a safe manner with friends and family. Lately it has been the simple activities in life that have kept residents sane and feeling that return of normalcy. This can entail taking a walk in a park, enjoying the family more and going to the grocery store.
Speaking of the grocery store, why not spend some time supporting a local farmer's market like Young's Farm? With their long history and many offerings, they have become a long-time favorite among the community. Here's Why!
More than Fresh Produce is Sold For starters, they not only carry fresh, delicious produce, but they also offer several more food items for customers. These are the most common items sold:
Pies
Shortbread cookies
Muffins
Bread
Biscuits
Homemade soups
Jams
Housewares
Cauliflower
Brussel sprouts
Cabbage
Carrots
Beets
Peppers
Cucumbers
Beans
Tomatoes
Eggplant
Zucchini
With this wide range of items, the need for the grocery store may be reduced significantly and more money can be circulated among the locals. All Products are Local All products that are sold are local, so there's very little outsourcing from bigger companies involved. Bakeries and farmers alike appreciate that they have a bigger outlet to sell their crops and baking goods.
It is a Family Business
Not only is this a family business, but Young's Farm has also quite a long history under them. The farmer market was established in 1893 because of a marriage between the Youngs and the Hegemans. The farm is located on Hegeman's Lane! Now in their fourth and fifth generation of the Youngs Family, the business continues to thrive as well as when it first opened and there is no future to slow down now.
Youngs Farm Hours:
Tuesday to Saturday – 10am to 5pm
Sunday – 11am to 4pm
Closed Mondays
91 Hegemans Ln, Glen Head, NY 11545