Moving from an old home to a new place can be exciting yet tedious. The move becomes exciting when well-planned and executed but the opposite when done impromptu. Moving entails a lot more than you could ever imagine. Packing and hiring a truck can take a toll on you, however, your approach and preparedness towards it can reduce the burden.
Here are some tips to make your move more comfortable and exciting.
1. Schedule your move
When do you want to move? Plan the time you want to move and prepare accordingly to avoid unnecessary delay and procrastination.
2. Place items you will need first in clear plastic containers
At your destination, you will immediately need items like scissors, cutters, some eating bowls, and phone charger, etc. so pack these items in clear plastic for easy identification.
3. Acquiring packing boxes
One of the first steps to ensuring an easy move is acquiring packing boxes for your smaller belongings. You can acquire boxes from warehouses, retail outlets, and grocery stores, etc.
4. Labeling your boxes
Labeling your boxes according to their contents is essential for easy identification. So for instance, you can categories the boxes into clothing, jewelry, appliances, kitchen sets, and other accessories. This will reduce future stress when searching for a particular item.
5. Make an emergency luggage
We always wish for the best, but also prepare for the worse. You planned to get to your new destination at a set time, but long traffic and other emergencies beyond your control can prolong that scheduled time. Therefore, having an emergency luggage becomes essential. The emergency luggage can contain your bath set, toiletries, clothes for the evening and next day and other necessities.
6. Sort your items
Don't just mix up things because you are in a haste. Carefully sort your belongings according to their categories. Sort kitchen items into breakables and unbreakable. That means glasses and plates should be in a separate box and well cushioned to prevent breaking. Pack all the breakable dishes vertically to keep them more secure. Other cooking utensils and unbreakable can be in a separate box.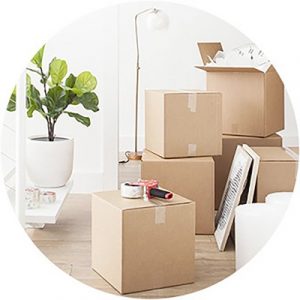 Also, separate your office dresses from your casual and daily wears for easy access in case you need them. In addition, don't mix up the belongings of different people. Each member of the family should pack t
heir properties separately. For instance, mommy and daddy's belongings shouldn't be in the same place.
As mentioned above, jewelry and other dressing accessories must be in a separate box. Before packing, you can wrap your necklaces, earrings, and bracelets in toilet rolls.
7. Keep drawer items in them
Unless you want to discard a drawer, don't remove the things in them. Instead, lock or wrap them with plastic wrap. Items in your drawers will be just fine when properly wrapped.
8. Keep liquids separate
Avoid staining your belongings with liquids like cooking oil, and soaps among others. Pack all liquids in one box and cover their openings with tapes. Also, note that strongly scented liquids should be packed separately.
9. Discard unused items
As you move to a new place, you may have some stuff that are of no use anymore. They can be old furniture, electronic appliance, or clothes. Don't bear the burden of transporting those items to your new place. Donate or discard them
10. Ask for help from friends
The best farewell your friends can give you is helping you pack your belongings into your hired truck. This gesture will save you from hiring movers, which comes at a cost. This can also be the time to share memories and receive special and passionate farewells from all loved ones.
Take a photograph
You can't leave your old home without taking a picture of it. If not for nothing, it will serve as a memory. Don't forget also to take photographs with your friends and neighbors. Good memories are shared in pictures.
Conclusion
A well-planned move should not bring you undue stress and anxiety. It should instead be one of your fondest memories. Before you even think of moving, prepare and get all your needed materials intact to make the procedure a smooth one.